SkateboardingUniversity.com Presents


The Online Skateboarding School
"No Skateboarder Left Behind"
The Skateboard Equipment Class 101
---
The Safety Gear and The Skate Shoes
Copy Right (c) 2010 All Rights Preserved www.skateboardinguniversity.com
It is highly important to have some good skateboarding shoes. In the beginning of my skateboarding career I used some Nike's that were not designed for skateboarding. They were good quality shoes.

Top Two Reasons Not To Use Other Shoes.



1) They are dangerous in the way that they function on a skateboard.





2) They will wear and tear quickly, sometimes they will even fall apart with in a day.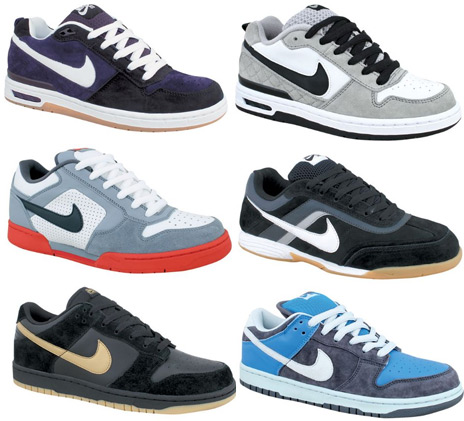 Skateboard shoes are designed with only skateboarding in mind. They are designed to handle tons of abuse on a daily basis. They have more padding than the average shoe, protecting the foot from being crushed under the skateboard. For that reason many non-skateboarders wear skate shoes because they are more comfortable and have more style than the average shoe.
Instead of doing reviews on skateboarding shoe companies, I'm going to approach this differently. I've had piles of used skate shoes that I held onto for years. I've used dozens of companies and had great shoes and bad shoes. I've had shoes that I liked from different companies and shoes that I didn't like from the same company. Each company has more styles than you can count. My opinion is that it is not just the right company that's important but the type of features the skate shoes are designed with.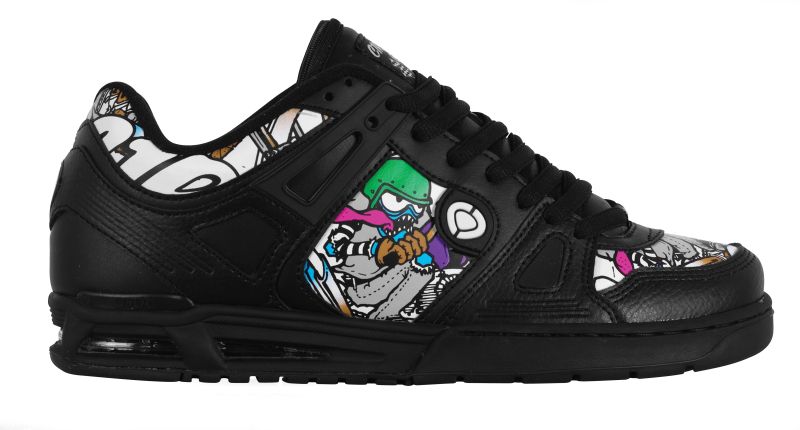 I've skated many pairs that have air pockets in the bottom of them. This is so that your feet will have a cushion when you land off of drops or land on the board from tricks. You can feel it when you put them on in the store and how they will help. I avoid buying shoes with this feature because every time I've bought them, I would pop the air pockets and it would end up being more of a discomfort.
Shoes With Air Pockets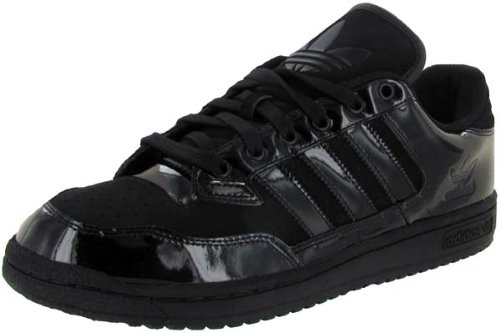 For example I do not enjoy shoes that are made from
composition leather. They might last a little longer, possibly look a little cooler, but no matter the company, all shoes that are made from composition leather have less grip. I've tried them a couple of times, and both times I thought that the shoes would slide around on the grip tape too easily, making me have less control of the skateboard. On the other hand some pros swear by them, and its the only kind that they will skate.



Skateboard shoes have a flat sole to be able to move around the easiest on a skateboard deck. The soles are made out of rubber. The sides of the shoes are made from suede or composition leather. I love how suede shoes skate. They grip the board so good and I just feel like the board is a part of my feet. Suede is the material that is very soft when you touch it. The down side is suede usually rips and gets worn out quicker and because of this the shoe companies double and even triple stitch them!
Another common problem skaters have is breaking their shoe laces. If you slide your laces across the grip tape enough times it will tear them into pieces until they break. So now its pretty common to find skate shoes that have shoe lace protectors or lace loops that protect the laces. There are kinds that I like and some that I don't. The ones that are plastic or metal and come off the shoe alot get in the way. They scrape the grip tape and wreck it. The protectors that are part of the shoe material are nice, because they are not noticeable while you are skating. They do a good job protecting your laces.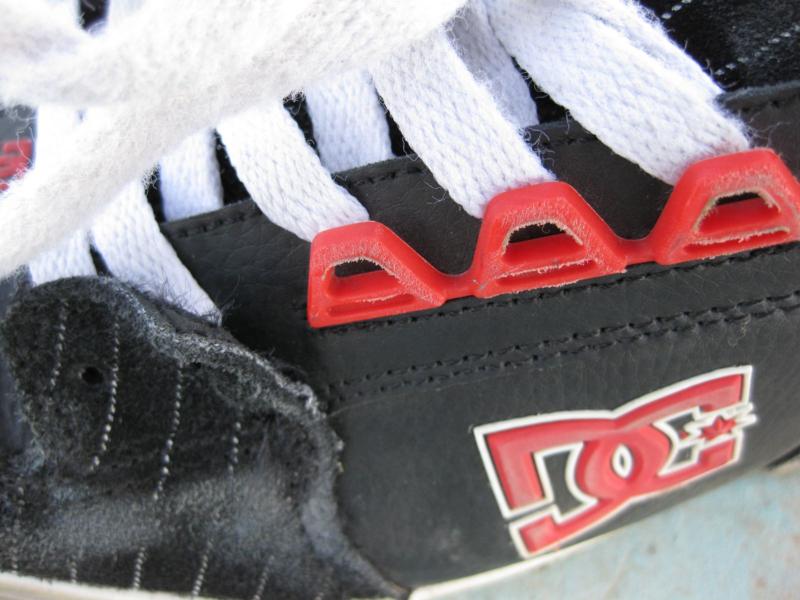 Skateboard shoes sometimes have larger tongues and are wider for more grip. I really enjoy the larger tongues for a couple of different reasons. They make the comfort level of shoes go even higher! They also give your shoe the ability to contact the board more, causing more friction which equals better board control. If you look at the picture at the left you will notice the holes in the top and side of the shoe. These holes allow air to get into your shoe. Your feet do alot of sweating while you are skateboarding. I've enjoyed shoes that give your feet the ability to breath. Especially the shoes with larger tongues because they can become really warm.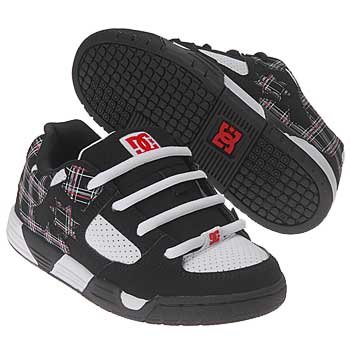 My favorite shoe companies are Circa (Circa Article), DC, and DVS. There are many other trusted brands.

Top 10 Skateboard Shoe Companies.

1) Emerica
2) Ipath
3) Lakia
4) Osiris
5) Globes
6) Vans
7) DC
8) Circa
9) DVS
10) Adio